Frontiers in Human Exposome Research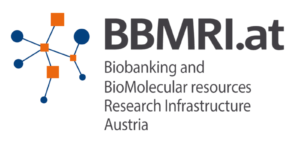 The "Frontiers in Human Exposome Research" symposium, organized by the Human Exposome Assessment Platform (HEAP) project, BBMRI.at and Medical University of Graz, presented exposome research on epigenomics, microbiomics, metabolomics, and explored legal and ethical issues. It also presented data management best practice, and the data analysis solution that the HEAP platform will offer to exposome researchers.
It was held in Graz, Austria on Wednesday 1st June 2022 and was an official  EU Green Week 2022 partner event.
Kurt Zatloukal is a Professor of Pathology whose research focuses on biobanking and digital pathology, development of molecular diagnostics, and molecular pathology of diseases.
He coordinated the preparatory phase of the European biobanking and biomolecular research infrastructure (BBMRI-ERIC) and is director of the Austrian node (BBMRI.at).
He is coordinator of the H2020 project INSTAND-NGS4P on Next Generation Sequencing (NGS) in medical diagnostics, and is a Work Package leader in the IMI project BIGPICTURE, whose aim is to build a central repository for digital pathology.
He is the Austrian delegate on the CEN and ISO Technical Committees for diagnostics standard development, and a scientific board member for genetic testing and human gene therapy at the Austrian Ministry of Health and the Academia Europaea.
Joakim Dillner, MD, PhD, is Professor of infectious disease epidemiology at Karolinska Institutet, Head of Unit at the Karolinska University Hospital, Center for Cervical Cancer Prevention, and Director of Research & Development at Medical Diagnostics Karolinska, Karolinska University Hospital.
He conducts Human Papillomavirus (HPV) research into molecular biology, immunology and vaccinology, clinical virology and epidemiology, and runs the International Papillomavirus Reference Center, the National Quality Registry of Cervical Cancer Prevention, and the Nordic Information for Action eScience Center of Excellence.
Benedikt Warth is an Associate Professor at the University of Vienna, where he founded the 'Global Exposomics and Biomonitoring Laboratory'. His team develops novel mass spectrometric methods to solve questions in the fields of systems toxicology, cancer research, and exposure science.
His current research focus is omics-scale exposure assessment and analytical toxicology, with the aim of better understanding the in vivo and in vitro effects and interactions of environmental and food contaminants.
He is the national coordinator of 'Exposome Austria', a newly funded large-scale infrastructure for integrated environmental health research, and he recently received an ERC Consolidator Grant to investigate breast cancer exposome by novel analytical technologies.
Jana Klánová is Professor of environmental chemistry at Masaryk University in Brno, Czech Republic, Director of the RECETOX Centre, and coordinator of the ESFRI Research Infrastructure for human exposome (EIRENE). Her research interests are in environmental health sciences and environmental determinants of health.
Jana is a member of the ESFRI Strategic Working Group on Environment and the Czech national Board on Large Infrastructures for Research and Innovation. She is a lead of the Group of Earth Observation Initiative GOS4POPs (Global Observation System for Persistent Organic Pollutants), and leads multiple large-scale projects from the European Structural and Investment Funds and EU Horizon 2020 projects.
Dr Zisis Kozlakidis is the Head of Laboratory Services and Biobanking at the International Agency for Research on Cancer (IARC/WHO). Dr Kozlakidis has significant expertise in the field of biobanking, and has served as President of ISBER. He is a virologist, with a PhD in Microbiology from Imperial College London. He is an elected Fellow of the Linnean Society of London, the Royal Academy of Sciences, UK, and a Turnberg Fellow of the UK Academy of Medical Sciences.
Dr. Kozlakidis has contributed to seminal studies in the adoption of innovations into routine healthcare and their associated financial impacts.
He is a scientific advisor to the PTEN Research Foundation, holds an MBA from the Business School, City University of London, and holds visiting faculty positions in China and the UK.
Evert-Ben van Veen is a lawyer with more than 30 years' experience in health and privacy law. His ambition is to combine a practical and realistic approach with fundamental questions. His contributions to Dutch legislation in the 1980s and 1990s still stand in the statutes.
He helped to ensure that the final text of the GDPR showed a more balanced approach to scientific research than the version suggested by the European Parliament. He leads the Ethics and Regulations Work Package of HEAP, and chairs the European Human Exposome Network's Law and Ethics Working Group.
Working with others, he recently published a paper in Open Research Europe on joint controllers in large research consortia.
Jim Dowling is CEO of Logical Clocks and an Associate Professor at KTH Royal Institute of Technology. He is lead architect of the open-source Hopsworks platform, a horizontally-scalable data platform for Machine Learning that includes the industry's first Feature Store.
Jim is a regular speaker at industry events on data and AI, and is authoring the first book on feature stores for Machine Learning for Manning.
Heimo Müller studied mathematics in Graz and Vienna. He began his professional career in computer graphics and multimedia at Joanneum Research. As Marie-Curie Research Fellow at the Free University of Amsterdam, he was modelling the semantic structure of film and video. Back in Graz, he founded the Information Design course at the Joanneum University of Applied Sciences.
Heimo works at the Medical University of Graz in the fields of data management in biobanking, digital pathology and explainable AI. Within HEAP, he leads the FAIR Data Interoperability and Sharing Work Package, and coordinates the development of an open source platform for data exchange, the FAIR toolbox.
Dr. Michael Snyder has pioneered the use of "big data" and multiomics to advance scientific discovery and transform healthcare. His laboratory has invented many technologies that are widely used in medicine and
research, including methods for characterizing genomes and their products (e.g.RNA-Seq, NGS paired end sequencing, ChIP-Chip and later Chip-Seq, protein arrays, machine learning for disease gene discovery, and wearables for monitoring personal health and exposures). 
His application of omics and wearables technologies to perform longitudinal profiling is transforming medicine and healthcare. His laboratory's recent work to use smartwatches and wearables to detect illness,
including infectious disease such as COVID-19, prior to symptom onset is being used by many thousands of people. 
Martin Widschwendter is the Director of the European Translational Oncology Prevention and Screening (EUTOPS) Institute, University of Innsbruck, Austria. He is also Professor in Women's Cancer at University College London, UK, (where he was previously Head of Department of Women's Cancer), and Consultant Gynaecological Oncologist, Guest Professor at the Karolinska Institutet, Sweden, and FRCOG (Fellows ad eundem) of the Royal College of Obstetricians and Gynaecologists, UK.
Prof Widschwendter has been PI and Coordinator of several EU projects including FP7, H2020, and was awarded an ERC Advanced Grant. He is leading the HEAP Epigenomic Analysis Work Package (WP8), which will use the data from cohort studies to analyse the epigenome to identify alterations triggered by environmental exposures.
Chiara Herzog is a postdoctoral scientist researching ageing and disease prevention, with a focus on epigenetics. Her background is in Molecular Medicine and she holds a PhD in Neuroscience from the University of Edinburgh. Her industry experience includes working for a precision diagnostics company.
She is currently leading the bioinformatics team in Prof Martin Widschwendter's research group at the University of Innsbruck, and co-leading a clinical trial to investigate individual longitudinal health changes following smoking cessation or intermittent fasting.
Frederik Trier Møller, MD, PhD. Senior Registrar, is a project manager and innovator. Apart from his medical experience, he has established research and digital knowledge infrastructures and conducted epidemiologic studies using Danish registers. Through his work at Statens Serum Institut, he is involved in the Danish COVID-19 response.
Frederik Trier Møller is leading the Consumer Cohort Work Package of HEAP, that aims to collect and analyse consumer purchase data's impact on health. He believes that analysis of the "consumer purchase data exposome", and health outcomes will lead to novel insights into our lifestyle's impact on health and disease, and provide a basis for future prevention.