New "Self Assessment Service" developed by the HEAP team at the Medical University of Graz.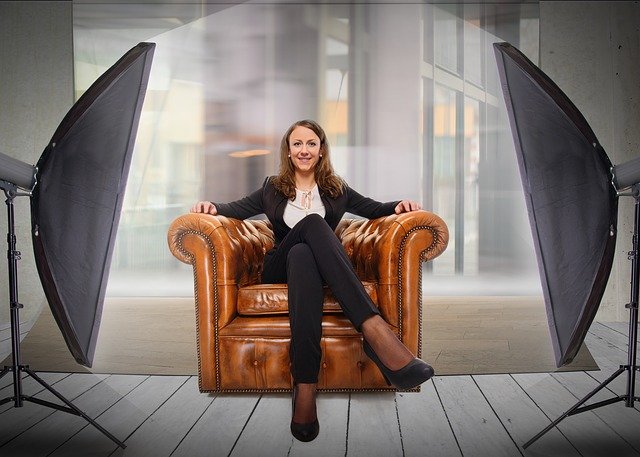 The HEAP informatics platform aims to make data Findable, Accessible, Interoperable and Reusable (FAIR) for the scientific community. But what does this mean in practice?
When data is FAIR, it can be easily collected, connected, linked and integrated with other datasets. The FAIRer the data, the better the insights it can provide for researchers using HEAP's powerful informatics platform.
Imagine you are hiring someone for a job. When they come for interview, as a minimum, they need to find where the interview is, turn up on time, be well prepared, understand the questions you ask them, and respond in a meaningful way, using relevant examples. That much will allow you the insights you need to make the right decision.
The same is true for data. But how can we tell if data is ready for interview?
To help HEAP researchers assess how FAIR their data is, and therefore how much value using the HEAP platform can offer them, the "Data Interoperability and Sharing" Work Package team at the Medical University of Graz have developed a Self-Assessment-Service (SAS). The SAS is a kind of pre-interview assessment to let researchers know if the data is "ready for interview" or not, and where the areas for improvement are. While the HEAP platform is under construction, the Self Assessment Service is being trialled by the HEAP project's data cohorts, that include a nation-wide maternity cohort, a large cervical screening cohort, a dataset of consumer receipts linked to health outcomes, a HPV vaccination cohort, and a wearable data collection study.
The Self Assessment Service takes the form of an on-line survey which asks researchers to respond to a series of statements about their data, for example: "Metadata is identified by a globally unique identifier" and "Metadata includes information about the licence under which the data can be reused".
Following the assessment, researchers receive a visual summary of their "FAIRness level", showing them how well their data and data management practice performs under each FAIR (Findable, Accessible, Interoperable and Reusable) category, and highlighting any areas covered in the assessment that need further work.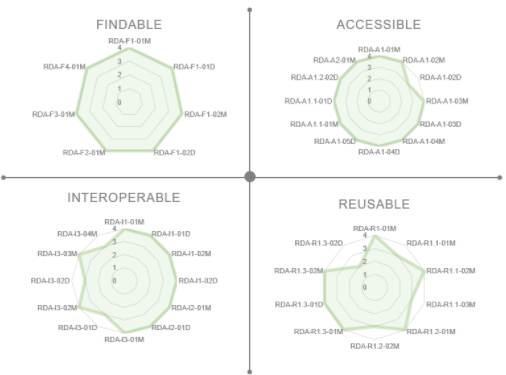 The Self Assessment Service statements are based on the FAIR Data Maturity Model, Specification and Guidelines 2020 from the Research Data Alliance.
For further information on how FAIR data principles are being applied by HEAP, see the Data Management Plan (link to be included), that describes the data cohorts in detail and their metadata attributes.
For further information about the Self Assessment Service, please contact Bettina Kipperer (bettina.kipperer@medunigraz.at)